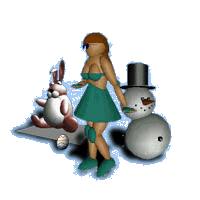 Grafman Productions specializes in 3D VRML worlds and avatars.

Grafman Production's founder began developing 3D modeling and rendering software during the early 70's, worked as an architectural designer in the late 70's, and spent the 80's developing 3D CAD/CAE/GIS systems for major corporations and municipalities; Grafman Productions has leveraged this experience to maximize the effectiveness of our VRML content.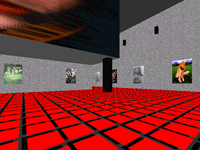 Good VRML design demands efficient use of object modeling techniques.


Poor use of VRML will drastically increase download time and will decrease 3D navigation performance considerably.

Attractive, navigatable VRML models require an architectural sense of proportion and textural contrasts. Grafman Productions has the experience and technology to produce world-class 3D presentations.
---
Grafman Productions is a subsidiary of GraphComp International, providing computer graphic software solutions around the world since 1982.

Copyright © 1996 - Grafman Productions - ALL RIGHTS RESERVED