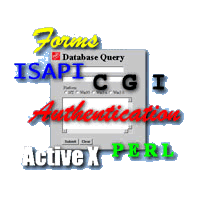 Grafman Productions: experienced server engineers.


Server-side plugins provide a way to enhance the capabilities your web server, allowing your company to provide custom web services not normally available on standard web servers.

Grafman Productions combines CGI, server-side scripting, ISAPI, Java and Active X solutions to address your custom web server needs.

Selecting the correct server-side solution is key in building efficient and unique Internet services.
---
Grafman Productions is a subsidiary of GraphComp International, providing computer graphic software solutions around the world since 1982.

Copyright © 1996 - Grafman Productions - ALL RIGHTS RESERVED