From the Mind of

---
Grafman Productions encourages its artists and engineers to give back to the Internet community by creating non-commercial Internet entertainment, software, services and info that might be helpful to new users. This page includes some of the projects that Grafman has put together in his spare time.
---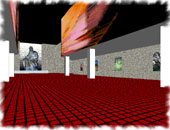 VR World -- Grafman's 3D Virtual Gallery and VR Snowman.
You'll need a VRML plugin to visit these VR Spaces.
---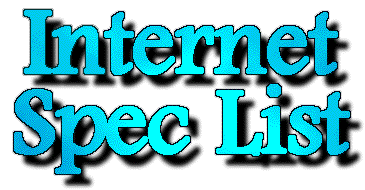 The Internet Spec List -- Grafman's favorite Internet protocols and specifications.
---






MUTT(tm) Lite -- a free, Windows-based MUD client that Grafman threw together just for grins. It features programmable triggers, hotkeys, multi-media support -- all in a single 32K executable. Read the user reviews.
---

MUTT's MUD List -- a collection of script files that provide automated login and command macros for selected MUDs -- for use with MUTT(tm).
---

Jameraude(tm) -- Grafman's early experiments with digital multi-media tools: a simple cartoon w/ music.
---


GIF*DOT(tm) -- Grafman's perl-based CGI form creates single pixel GIFs that can be used to enhance HTML formatting and to create HTML-based bar charts.
---
Websites Maintained
as a Free Service of
Grafman
San Francisco Zen Center - Tassajara Monastery & Resort
Sierra Club - Black Mountain Group
Sierra Club - Sierra Singles
Sierra Club - GLS
---
© Copyright 1996 - Grafman Productions - ALL RIGHTS RESERVED